Need To Sell Your House Fast in Harrisburg? Read This.
There are a lot of reasons that you might need to sell your house fast in Harrisburg…
Maybe you're going through a difficult season in life — the death of a loved one, job loss, divorce, foreclosure, or something else — and it requires you to change homes.
Or maybe you just don't want to endure the average of 65-98 days that most homes sit on the market.
Or maybe you don't want to worry about making repairs, cleaning, or updating the home for picky buyers… maybe you're trying to find out what other home-selling options are out there.
Well, you've come to the right place.
In this article, I'm going to show you a new way that people are able to sell their homes as-is, within just a few weeks, and for a fair cash price.
Maybe that sounds too good to be true.
But it isn't.
In fact, we've worked with tons of home sellers in Harrisburg who wanted to sell fast and skip the hassle and financial costs of the traditional process.
Believe it or not, we've been able to help those people sell their homes quickly (within just a few weeks), painlessly (without an agent), and for a fair cash price.
Let's talk about how it works!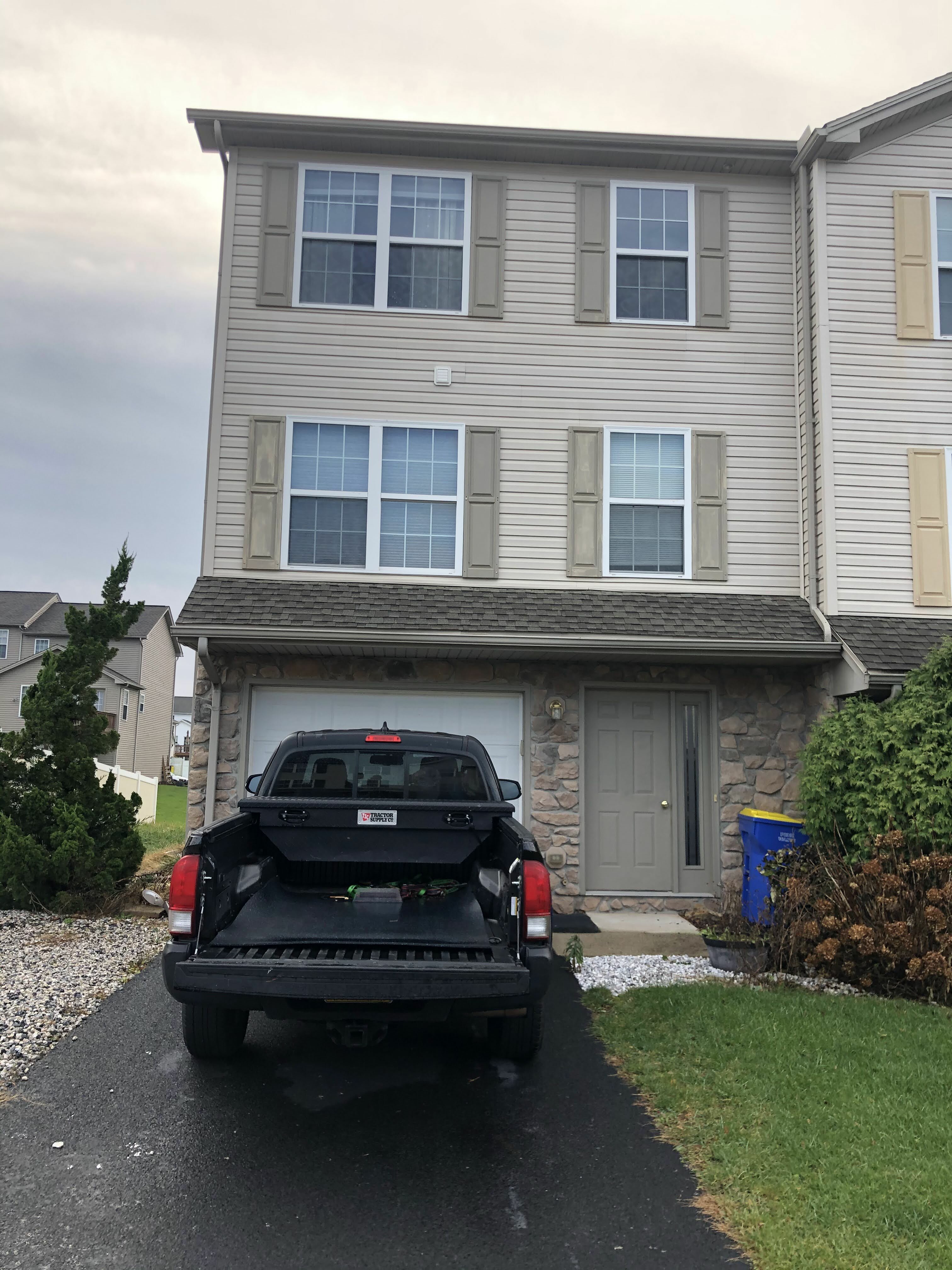 Dylan at Riverwalk was very responsive. I owned a house in Harrisburg that I needed to sell due to a job transfer. He came to visit me at my home, explained all of my options, and put cash in my pocket within 3 weeks of seeing it. I would highly recommend RIverwalk Property Solutions to anyone in the Harrisburg metro area who wants to sell a house, but doesn't want the hassle that goes along with listing with an agent.
First, We'll Ask Some Simple Questions About Your Property
The first step to selling your house fast in Harrisburg is really simple.
Just give us a call at (717) 200-8875 and we'll ask you some questions to get a better idea of the property you're trying to sell. For example, we'll ask you…
Details about the home (square footage, number of bed and baths, repairs needed, etc).
How much you're hoping to get for the home.
When you need to sell the property by.
That way, we can craft the entire selling experience to your needs and your schedule.
Our goal is to serve home sellers in the community for years to come… so our primary motivation is to help you sell quickly and easily so that — who knows! — maybe you'll tell your friends about us in the future 🙂
Next, We'll Schedule a Time To Visit The Property
After we ask you the above questions and get a better idea of your needs, we'll schedule a time to come look at the property.
We can be flexible with when we visit the property and we're definitely willing to work around your schedule.
The visit should only take us about 30 minutes and it's just so that we can get a better idea of the state of your property and then make you a fair cash offer.
It's up to you whether you want to be at the property when we visit or not — we're happy to adapt to what you're most comfortable with!
This is something we can organize on the phone after you give us a call at (717) 200-8875. 🙂
Finally, We'll Make You a Fair Cash Offer
After asking you some questions and seeing the home for ourselves, we'll go back to the lab and do some market research.
(Our goal is to make sure that we're giving you a FAIR offer for your property!)
This usually takes us just 24 to 48 hours.
And then we'll give you a call and make you a risk-free, no-obligation offer on your home! You can take, leave it, or negotiate it!
(Don't worry — we have thick skin 😉 ).
If you accept the offer, we'll sign a contractual agreement, and then we'll be able to purchase your home in as little as two weeks. And we'll even pay all closing costs and buy your home as-is (that way, you don't have to make any repairs or updates to the property).
Sound good?
Then give us a call at (717) 200-8875 and let's chat!
P.S. We Can Close Within Just 2 Weeks!
Unfortunately, selling a home the traditional way (on the MLS with a real estate agent) takes an average of 65 – 93 days, according to Zillow.
But maybe you don't have that sort of time…
For whatever reason, you need to sell your home fast in Harrisburg… and we've created a new way to do that.
As real estate investors, and by not going through expensive agents or the lengthy MLS process, we're able to purchase properties as-is for cash in as little as two weeks!
This is a win for our business in the same way that it's a win for home-sellers who need a faster, simpler way to sell their home.
So if you want to get started, just give us a call at (717) 200-8875 and we'll answer any questions you have.
Talk soon!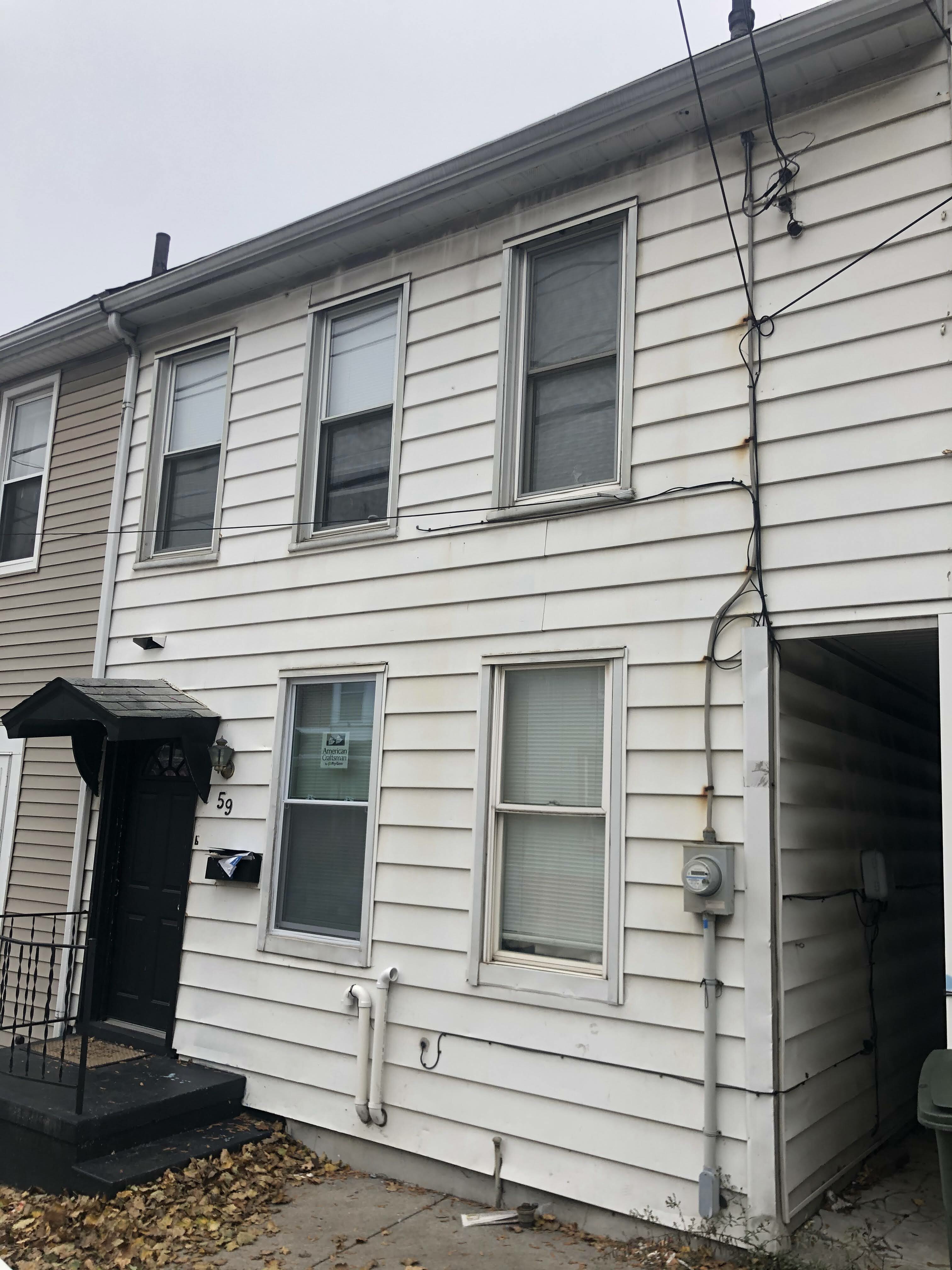 Highly recommend Riverwalk Property Solutions. I had an amazing experience with them. Extremely professional, very fair and great communication. 5 star experience across the board!
About Riverwalk Property Solutions:

We provide win-win solutions to help homeowners get out of their sticky situations… like foreclosure, owning a burdensome property, probate, or anything else. At Riverwalk, we focus on providing you with a solution to your situation so you can continue to do the things you love.
Riverwalk Property Solutions is a real estate solutions company with offices in Harrisburg and West Chester, Pa. We're a family-owned business and focus on helping homeowners like you find solutions for your problem whether you're going through a foreclosure, can't sell your property, or just need to sell your house for all kinds of reasons.
How We Work With Homeowners
If you have any questions about how we work, what the process of selling a house or having us help you avoid foreclosure, or just want to learn more about us… don't hesitate to contact us anytime!
Our Team:
Dylan Thomas
Hello! My name is Dylan and I am the founder of Riverwalk Property Solutions! I was born and raised right here in beautiful Pa. I played soccer and baseball during my high school career capping it off with a PIAA soccer State Title. After high school, I moved to Breckenridge, Colorado to pursue my dream of becoming a professional snowboarder. I traveled the globe for 6 years competing in the top level snowboard slopestyle contests. I was ranked 28th in the world and was able to compete in Team USA's Olympic selection events for the 2018 South Korea Olympics. I missed representing Team USA by 2 spots, but I was able to cheer on my best friends as they competed and represented our great country.
In 2018 I met my amazing wife, Phoebe at Messiah College in Mechanicsburg, Pa where my brother also attended college. She graduated in 2018 with her bachelors in Early Childhood Education K-4th with Special Ed certifications from Messiah. In 2019 Phoebe taught Special Ed in the Carlisle School District. Now in 2020 she has transferred to the PennDelco School District where she teaches 1st-3rd grade Special Ed. We were married in June of 2020 and enjoy traveling and exploring new places together, while continuing to grow in our marriage.
I found Riverwalk Property Solutions with one intention. I want to build strong, positive, and long lasting relationships in my South Central Pa communities. I love to meet new people and provide them with a fast, simple, and streamlined selling process. I pride myself in my companies systems that take all the stress, headaches, and pressures of selling your house away. I am honored every time one of my fellow community members grants me the opportunity to work with them on their particular real estate situation. I love to help create custom tailored solutions that will best suit your needs. Even if my company is not your best option, I will always help my fellow community members by providing them recommendations for Real Estate Agents, contractors, banks/lending institutions, property managers, and more!
On behalf of Phoebe and myself, as well as our office staff, I thank you for allowing us at Riverwalk Property Solutions the opportunity to serve you.